what we offer
Software Development
Software development is also known as application development, software design, designing software, software application development, or platform development and is a development of a software product. The term "software development" is used to refer to the activity of computer programming, which is the process of writing and maintaining the source code, but in a broader sense of the term it includes all that is involved between the conception of the desired software through to the final manifestation of the software. We have a team who are experts in all kind of application development, which ensures that all of our applications are both flexible and scalable, and is able to respond to the shifting needs of today's dynamic business. At Hash Include we provide software applications and designings, for your business.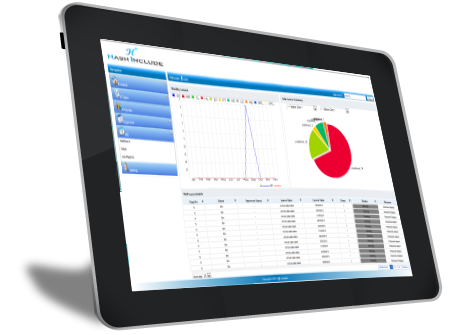 You tell us about your company, what kind of works you do, the processes it requires, current deficiency in your system and also what you wish to see in a software that will truly be your perfect software.

After having a detailed conversation about your software solutions, we then plan the software. This planning involves you as well. We give you a rough mockup of your software.

With our basic plan in hands, we implement all the options, functions and programs into the software the way it was shown to the clients. The software goes through many stages where it is designed, developed and programed.