Technology we use
iPhone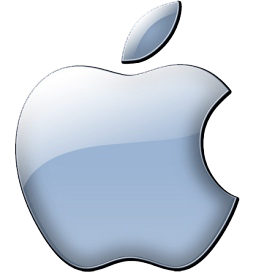 The iPhone is a line of smartphones designed and marketed by Apple Inc. The first iPhone was unveiled by Steve Jobs, then CEO of Apple, on January 9, 2007,and released on June 29, 2007. The 5th generation iPhone, the iPhone 4S, was announced on October 4, 2011, and released 10 days later.An iPhone can function as a video camera, a camera phone, a portable media player, and an Internet client with email and web browsing capabilities, can send texts and receive visual voicemail, and has both Wi-Fi and 3G connectivity. The user interface is built around the device's multi-touch screen, including a virtual keyboard rather than a physical one.
Third-party as well as Apple application software is available from the App Store, which launched in mid-2008 and now[when?] has over 500"apps" approved by Apple. These apps have diverse functions, including games, reference, GPS navigation, social networking, security, and advertising for television shows, films, and celebrities.There are five generations of iPhone models, each accompanied by one of the five major releases of iOS (formerly iPhone OS). The original iPhone was a GSM phone, and established design precedents, such as screen size and button placement, that have persisted through all models.
The iPhone 3G added 3G cellular network capabilities and A-GPS location. The iPhone 3GS added a compass, faster processor, and higher resolution camera, including video recording at 480p.The iPhone 4 has a rear-facing camera (720p video) and a front facing camera (at a lower resolution) for FaceTime video calling and for use in other apps like Skype. The iPhone 4 featured a higher-resolution 960 * 640 display; it was released on June 24, 2010. In the U.S., AT&T was the only authorized carrier until February 10, 2011, when a CDMA version of the iPhone 4 launched for Verizon. On October 4, 2011, Apple announced the iPhone 4S.